22 Things All British People Say On Hot Days
22 Things All British People Say On Hot Days
You can always tell when it's a hot day in Britain. There are so many tell-tale signs: the shameless, topless dad-bods, the Calippo shots, the supermarkets suddenly selling shades and frisbees, the empty libraries, the fact it's really hot…
It's also clear because we, the British, fall back upon a few favourite seasonal phrases. These are twenty-two things that you will hear straight from a Brit's mouth, whenever the temperature rocks above 24 degrees…
1). "Hi, how are you?"

Just because it's hot doesn't mean we forget the pleasantries.
2). "It's really hot"

We are a nation built on facts, logic and sense. It is sensible and logical to state that it is hot.
3). "Have you noticed we moan about how cold it is 362 days a year, then the 3 days it's hot, we hate that even more?"
Which would be an outstanding example of observational comedy if only 2016 wasn't a leap year, rendering the joke incorrect and therefor not funny.
4). "I think it might actually be too hot"
"I can't be doing with this" is optional.
5). "It's a beer garden kind of a day"

Despite the fact you live in Rotherham and the closest pub beer garden is actually a Tesco car park.
6). "I'm sweating like an old bag of Play Dough"
Anyone who's ever watched kids make themselves out of Play Dough then leave the bag to the side and not in a cold, dry place will know what I'm talking about. Seriously, have you ever seen what happens to Play Dough when you leave it too long? It gets hairy and sweaty. Like my balls, which I also use to create children.
7). "Honest, I work here"
Most of the parents at the pre-school have their doubts.
8). "Perfect BBQ weather, this"

You won't actually have a barbeque, though. The physical exertion, extra heat and lack of interesting potential guests will make the whole thing feel like more trouble than it's worth.
9). "Officer, they are away!"
At least the kids understand my Play Dough analogy now.
10). "Jesus Christ, the car's like a sauna"
"I wish you wouldn't feel the need to say my full name every time you show me something" replies the Son of God, whose 2000-year dedication to togas sudden doesn't seem so silly.
11). "If it's like this all the time, I could never live in Spain"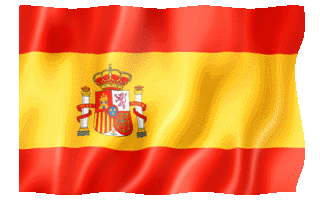 Just as well, because you gave up the chance to do that on June 23rd.
12). "Really, it's just a big metaphor for our consumerist culture, although I think the generally negative approach we too often take towards capitalism is reductionist and borderline outright incorrect"
My neighbour writes for the Financial Times and likes to stand outside topless when it's warm, so there's no escaping his highbrow conversation or toilet paper pecs.
13). "Want anything from the shop?"

"Cornetto"
14). "Luke Treharne is unlucky only to be a travelling reserve but otherwise I think the team picks itself"
The Olympic Rugby 7s squad is sure to be the debate of the summer.
15). "I kinda want a spot of drizzle right now"
Spoken like a true lemmony cake.
16). "But you wear shorts all year round"
We all know one.
17). "If you don't like the heat, then you should go back to Poland"

UKIP tend to arrange their rallies around positive weather forecasts.
18). "I think I'm melting"
Thanks to the negative effects heat can have on cognition, during the summer months many believe themselves to actually be Mel Ting, the often-forgotten sixth member of the Spice Girls.
19). "At least you can wrap up warm in the cold, there's only so much skin I can flay before it becomes serious"
You can always tell a Brit abroad by their total lack of outer skin.
20). "Where's the closest ginger kid? This is a once-a-year opportunity"

If you are yourself ginger, allow me to lift the curtain for you: Yes, the name-calling and insult hurling you've had to live through all your life is orchestrated and carefully plotted. We have a map app to help hunt gingers down to torment in the scorching times. It's like Pokemon Go, but with more freckles.
21). "You'd better slap some factor 30 on that"
Or run it under a cold tap. One of the two will solve any sunburn issue.
22). "I'm fine, thanks, how are you?"
Pleasantries shall always win out.
Keep on sweatin', Britain…